We place the focus on series DVDs this week, but have also recently added several interesting indie features and a couple of excellent foreign films courtesy of the Criterion Collection. All of that and a documentary about the man who has been playing Big Bird since the inaugural season of Sesame Street in 1969. Which can't actually be a documentary, because it's not true. Because Big Bird is real. Which everyone knows. Right?


Series
Starring Clive Owen and directed by Steven Soderbergh, The Knick takes us into the fictional Knickerbocker Hospital in New York City in the early days of the twentieth century. Despite the limitations of medical science at the time, the hospital maintains a remarkably high mortality rate. Owen plays Dr. John Thackery, battling cocaine and opium addictions even while introducing life-saving innovations. Andre Holland plays African American assistant chief surgeon Alergnon Edwards, dealing with the city's and co-workers' racism, as he labors in the hospital and runs an after-hours clinic in the basement of for those turned away from the institution by day.
---
Based on Susanna Clarke's bursting at the seams novel of the same title, Jonathan Strange and Mr. Norrell is a seven-part BBC miniseries that presents an alternate version of England's nineteenth century history. You know - the one in which magic exists but is rarely practiced.
The one-season-and-done USA series Dig is a combination thriller and historical mystery. FBI agents investigating an American's murder in Jerusalem, discovery a conspiracy thousands of years in the making.
Feature Films
Sure, we have recent feature film releases with familiar names - Michael Douglas, Nicole Kidman, etc. But it's a good time to look at some films that feature both unfamiliar faces and places - from an American farm to one of the ends of the Earth, all clocking in at a convenient 70 to 90 minutes.
Writer and director Kimberly Levin's Runoff shows us both the beauty and hardship of independent farming, occurring as it does against all economic odds. Joanne Kelly stars as such a farmer, working in tandem with a husband ultimately less willing than her to take ethical shortcuts to keep the family on their land. While it takes a turn toward the melodramatic at film's end, Runoff is for the most part a lovely study of characters and place that don't usually appear on film these days.
Olivia Thrilby and Vincent Kartheiser star as a couple whose new marriage is sorely tested on cruise from South America to Antarctica. Aside from the subtle handling of the young couple's estrangement, Red Knot is well worth the time for its stunning cinematography.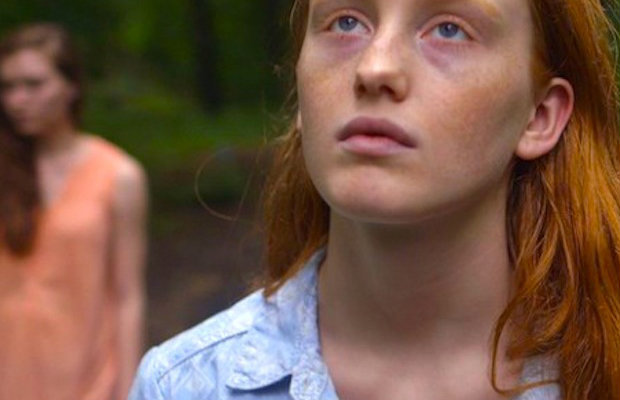 Here, yet more marriage problems, as a 30-year-old Brooklynite flees his troubled relationship to work for a time in the country at his aunt's home for pregnant teens. Trouble ensues when his interest in one of the young women goes beyond friendship. As with Runoff, Uncertain Terms takes a turn toward melodrama at film's end, but is otherwise a quietly assured story that will draw you into its world with the naturalistic performances of its unheralded stars.
Also new: Michael Douglas is on the dark side of a version of The Most Dangerous Game in BEYOND THE REACH. The always interesting Nicole Kidman stars in the Australian drama, STRANGERLAND, Even more dark and dramatic is EVERY SECRET THING, starring Diane Lane and Elizabeth Banks.
Foreign Film
Bicyclists beware! Brides too, in this interesting trio of foreign films.
One of the great films of the 1950's and evidence of the far-reaching feel and influence of film noir, Death of a Cyclist is a work with which any film lover should acquaint them self. Beneath its impeccable surface, Death of a Cyclist offers a pointed critique of Franco's Spain. Not that you need to stray far from the story of Death of a Cyclist to find plenty of enjoyment and substance. An affluent couple strike a bicyclist on a remote highway and must contend with their consciences and a potential blackmailer in this classic directed by Juan Antonio Bardem (uncle of Javier Bardem). This one is a must see.
Reminiscent in plot to Death of a Cyclist, this contemporary Italian film sees another unsuspecting cyclist struck by car that fees the scene, involving two well-known families in the incident.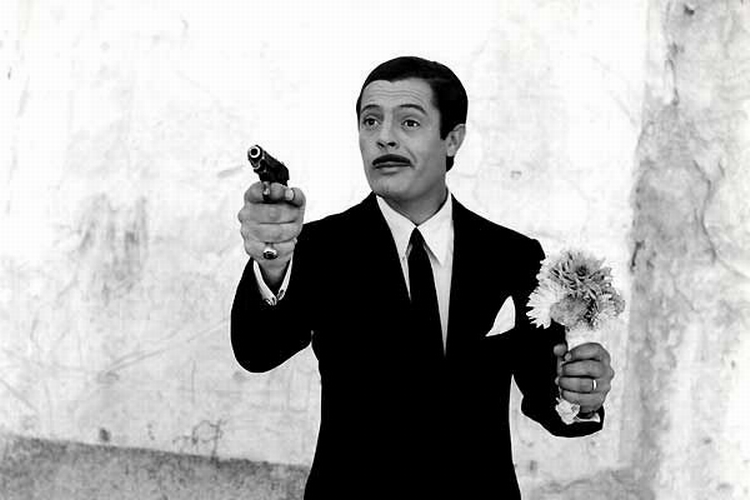 What do you do if you're a middle-aged Sicilian who wants to divorce your wife and marry your cousin in a country where divorce is not allowed? Well, you could just grow up, but that would hardly be the stuff of film comedy. Instead, star Marcello Mastroianni seeks a more creative solution. Like Death of a Cyclist, this is a new Criterion Collection edition of a film classic.
Also new: Viggo Mortensen stars in the beautiful and trippy JAUJA, Mads Mikkelsen is an ex-soldier out to avenge the deaths of his wife and son in THE SALVATION,
---
Documentary
The story of the man who has been Big Bird (and Oscar the Grouch) since the big, beloved character was first introduced to American audiences in 1969. And quite a story it is.
---